Beyond the Music: A Musical Geography of Mexico
Interactive virtual program
Mexico's folk music and dance styles are very diverse and largely unknown outside of Mexico. There is son jarocho, son huasteco, gusto, son istmeño, chilenas, and over thirty other styles. Different regions of the country have unique instruments, repertoire and techniques rarely heard outside these regions.
Let the GRAMMY™ nominated Sones de Mexico Ensemble, a specialist in these regional styles, be your guide in this special lecture/demo on Mexico's musical geography. They will speak about what to listen for in the major regional styles, perform musical demonstrations and take questions from the audience at the end.
Admission is free and open to the public. Registration is required. Register Now.
This program is sponsored in part by the National Endowment for the Arts.
Hosted by the Association of Latinx Faculty and Staff and in partnership with Unidos, Students Latinx organization, Miami University.
Sponsored by the Office of the President for Institutional Diversity and Inclusion, Miami University.
Part of Miami University International Education Week 2020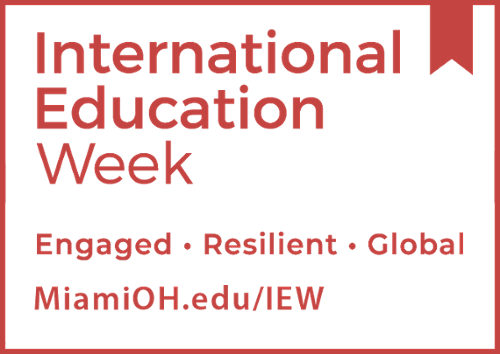 For more information and co-curricular connections contact:
Jacqueline Rioja Velarde at riojavjd@MiamiOH.edu, Association of Latinx Faculty and Staff, ALFAS.
Related link
Dial-In Information
Wednesday, November 18, 2020 at 6:00pm to 7:00pm
Virtual Event